Further about ALASU
In the book, "The Lost Book Of Enki" Alalu ( Alasu ) Was executed out of their planet. I forgot why. But the Gods in Nibiru... I think because their planet was getting too close to the sun, they were searching for Gold or any gold like particles to make a seal around their planet for protection.
Alalu went to mars, moon, and then Earth
He was the first one to land on Earth and it is there that he decided to stay from the exile

The first animal he saw on earth was the snake.
He found out the fruits from trees were edible and he could live off that. (apple?)
When the first night came, he was scared because in Nibiru, night only happens once a 36,000 days something I forgot lol XD

After he got used to earth, he found in water, GOLD !!!
He tried to contact the people in Nibiru from the space shuttle he came in and telepathically.

After the messege, ( I forgot how many.. 300 ? ) Gods came from their planet to earth, including Enki (aka Satan/Lucifer/Ptah etc...). The second son of the king, Anu
( Now I believe Enki is the king of Nibiru )

After they crashed into the sea of earth, Alalu greeted them.
After the day, when night came once again, everyone grew alarmed at the sight of the falling sun.
Alalu laughed and said not to worry.

After Enki saw himself of Gold and tested that it really was the Gold they were looking for, he contacted Anu and he sent more Gods to earth, even female nurses and his First son and half brother of Enki, Enlil.

Amon/Marduk ( I forgot which name they used for him... ) One of the sons of Enki stayed on the moon and observed the planet earth and around them, making charts about the planet. Along with his crew and those who watched were called the "Igigi"

After working too hard x_X they made a resting day. They would work 6 days and rest the 7th day.
They were soon exhausted and Enki, the creative one decided to make slaves/workers He had seen Ape animals on earth and he wondered if he could mix their DNA and the earth 's creature and make "Humans."

Enlil was furious with the Idea. It seemed to him like they were messing with nature. Anu also didn't like the idea but the Gods were too tired and there was no other choise.

They failed a couple of times, but they sussecfully made HUMANS !!! The 4 first borns were called "Adamu"

The Gods taught them how to farm, and stuff. They also brought sheeps from their planet and raised them there. ( Is that why their eyes are weird? they are aliens !!! X_X ) and Anu came to earth too to look at the humans O_O And he also noticed Enki, Enlil and the other Gods were ageing faster in this new planet.




There, Alalu began to not get along well with the others because at the presence of Anu, he felt like he was being ordered around when HE was the one to find the Gold they badly needed.
He challanged Anu to a fight. No weaponds.

Anyways, Anu Won and put his foot on Alalu's chest indicating victory.
This is when Alalu lost his temper and Bit off the private part ( X_X ) of Anu.

As punishment he was sent to Mars to die.
But Another God insisted that he went with Alalu to mars and pay respect to the former king until he died.
Alalu was touched. I forgot the name of that other God.

When one of the nurse ( also half sister of Enki and Enlil ) and her crew were loaded with Gold and bringing it back to Nibiru, they visited Mars. They said there was water there. The Other God who went with Alalu was found and barely alive. They treated him and he told them that Alalu died and he carved his face on mars, on his grave. ( face on mars? Alalu? Two pyramids on mars? their home? )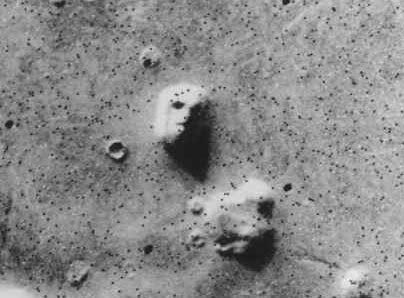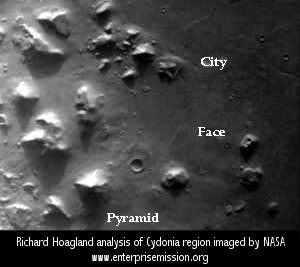 Well, in the book, that is the last of Alalu/Alasu.

P.S: They said that the winds of Mars could have created the face and the pyramid. Maybe the winds could have made the face, which now is prooven that its not actually a face, but just a blog of sand and rocks.